Blog & News
CAP Utah's 8th Annual Conference on Poverty
Registration for this year's poverty conference is now open!
Details and registration can be found HERE
Key Note Speaker: BRYAN MILLER - True Genius: The Secret to Doing More of What Matters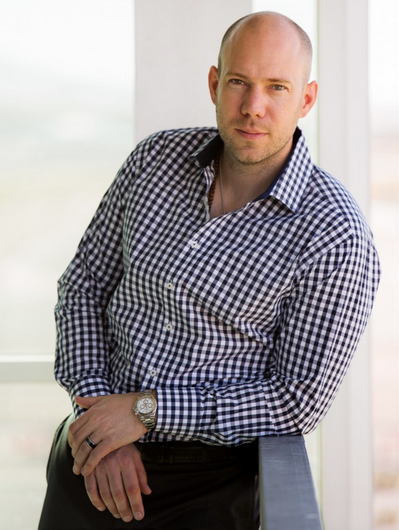 SPEAKER | AUTHOR | COACH Whether speaking to visionaries at Harvard Business School or creatives at SXSW, Bryan Miller electrifies listeners with his unique message of personal transformation. The son of self-made billionaires Larry H. and Gail Miller, Bryan had the inside track to a corner office. Instead, he forged his own path to fulfillment. Bryan shares his journey and insights with humor and conviction, drawing from his leadership roles inside his family's massive enterprise, and his own deep inquiry into what it means to live a life of meaning and contribution. His simple yet profound practices offer a roadmap for doing "great work" in the world. Audiences leave empowered to harness their true genius, fuse their passion and purpose, and transcend society's traditional definitions of success.
In 2016, Bryan established Bryan Miller & Associates, a professional training and personal development consultancy serving conscious leaders and creative professionals. A certified iPEC coach, he has trained with Jack Canfield and Tony Robbins and is a certified HeartMath trainer and Awakening the Dreamer Symposium facilitator.
Bryan is the award-winning author of Behind the Drive: 99 Inspiring Stories from the Life of an American Entrepreneur, a collection of powerful lessons from his father's life and work, gleaned from political leaders, NBA legends, business competitors, and close friends. Bryan serves on the board for the Larry H. Miller Group of Companies, as well as the Larry H. and Gail Miller Family Foundation.
Together with his wife, life coach Heather Dawn, Bryan founded 100% of Humanity, a charitable foundation dedicated to making the world work for everyone. The foundation shares the Pachamama Alliance's vision of "an environmentally sustainable, spiritually fulfilling, socially just human presence on this planet."
Other presenters include Wipfli, Arrive Utah, Community Action Partnership (National), National Association of Certified ROMA Trainers (NCRT), Utah Health Policy Project, Peace and Prosperity and more. Check back for more information! Early Bird registration ends July 31!